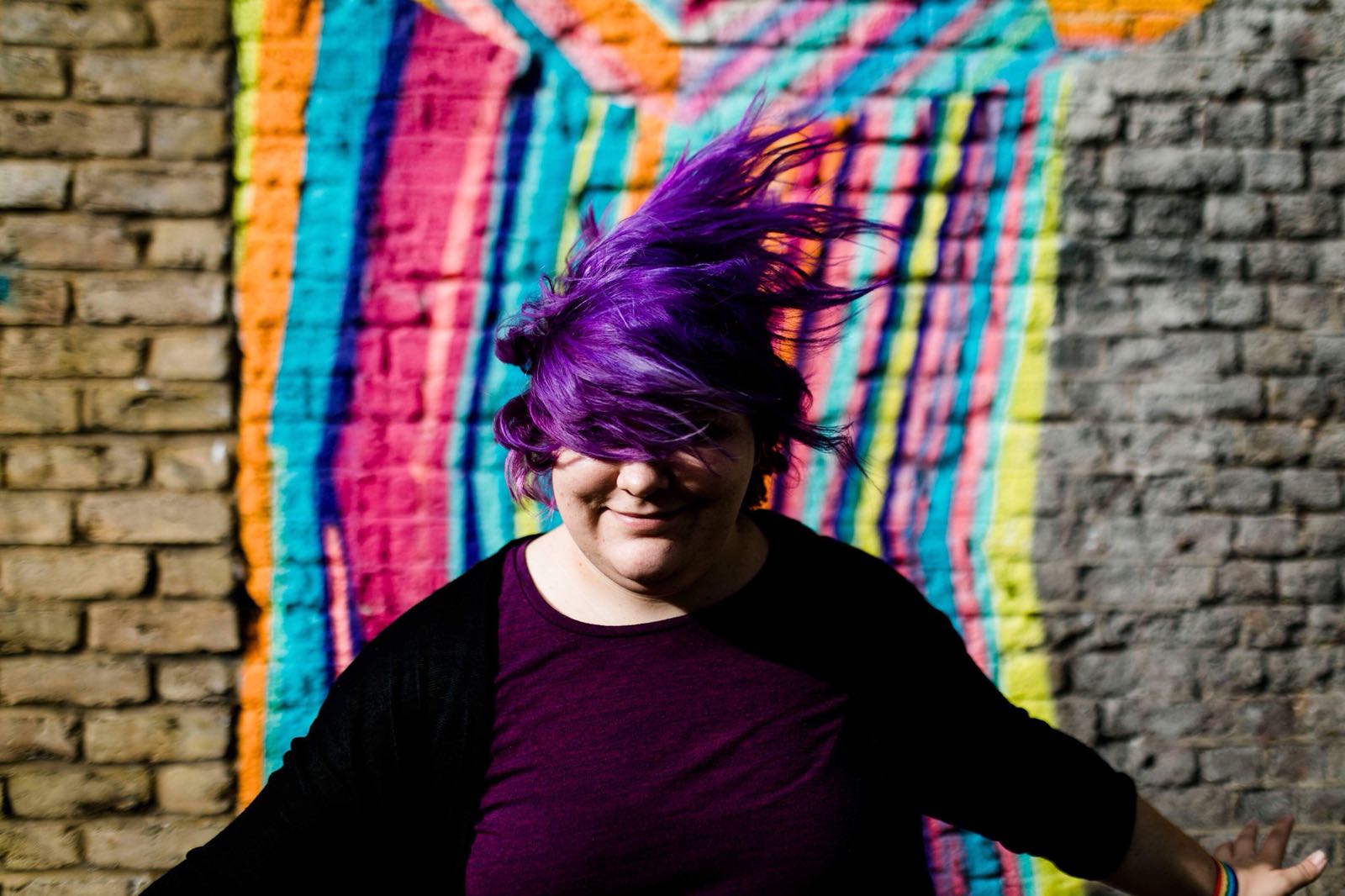 I´m a 20-something, born and raised in Germany and I´ve been living in London for 7 years. Living in this wonderful/exciting/beautiful/noisy/polluted/world open city has awoken my old love for photography that started, when I was a teenager. If I'm not out and about taking photos, you're likely to meet me making use of my cinema membership, at concerts or out with friends or glued to my Kindle. I also love exploring the UK, especially Scotland! The scenery is just breathtaking.
Want to know more about me? Here's an easily digestible Top 10 list.
1. I love movies. Even if I haven't seen a movie I can probably tell you who's in it and what it's about and the occasional trivia. I have a cinema membership and watch almost anything that looks interesting apart from horror movies. I'm a wimp.
2. I'm a big fan of murder mysteries. Think Miss Marple, Poirot & Midsomer Murder. My favourite is Miss Fisher's Murder Mysteries.
3. I love people watching in cafés and other public places. Could do it for hours.
4. I'm an avid reader and I'm always sad when a particular good story ends. I also got into listening to audiobooks while editing. Stephen Fry narrating the Harry Potter books is my current obsession.
5. I have a major aversion to touching velvet that's why I don't eat peaches. Weird, I know.
6. I also used to photograph a lot concerts in my spare time, combining my love for music and photography, contributing to London In Stereo (HERE and HERE) and The 405. Some of the bands/musicians I had the pleasure to shoot were Florence + The Machine, Kylie Minogue, Norah Jones, Alt-j, Laura Marling, The Staves, Years & Years, James Bay, Hozier, Ben Howard, Dead Kennedys, Imelda May, The Shires, Lorde, London Grammar, George Ezra, Bears Den, Alex Vargas, Empire of the Sun, Gregory Porter and many more...
7. I'm an only child and have a close relationship with my parents. They are comedy gold when we talk on the phone.
8. I once won a theme song quiz I played with friends guessing most of the movies & TV shows in the first 2 seconds. My friends never wanted to play it with me again…
9. I love looking through all our old photo albums when I'm at me parents, which is one of the reasons I got a polaroid and started my own album.
10. All the plants in my flat are either succulents or cacti, nothing else seems to survive for long.
MY STYLE
My photography style is very unobtrusive, my aim is to blend in (despite the purple hair) with your wedding guests and capture your wedding day as it happens. No dramatic posing and hours spent on group shots. We keep that part short and sweet, so you can get back to your party and enjoy celebrating your wedding! Even your couple's session doesn't need to be all posey and stiff. I usually spend as much or as little time with my couple as they want (usually around 20-30 min) to get some natural and relaxed images of the the two of you. It'll be fun, I promise!
My work has been published in: